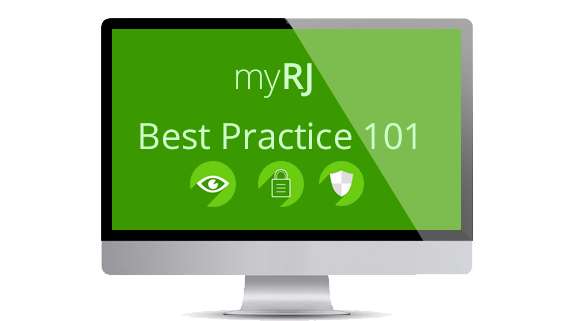 Everyone wishes their organsation could be more secure.
With the number of hackers, Insider Threats and other threats to your cyber security out there, you can always find a new security practice to enact.
Take a look at our list to help guide you in the right direction:
1) Don't use lazy passwords
If your account is hacked, it's often because someone has worked out your password. Never use a password that anyone could guess or work out – a middle name, pet's name or favourite football team. Include capital letters, numbers and punctuation for extra security. So if your pet is called Hamish, try using the password Ham15h!
And never use the same password for different accounts. That will mean when people can get into one of your accounts, they can access everything.
2) ALWAYS keep your system up to date.
Always making sure you operating system is up to date and all software is up to date too, this is as important as keeping your car MOT valid, regular updates from software providers may seem like a massive pain when they alert you to be done however the update may contain important security patches that will help prevent online attacks.
It was showcased that the recent NHS and related attacks we against machines using out of date operating systems and older software packages.
3) Never open email attachments or click on links from strangers
Viruses are often spread via attachments on emails, so if you don't know what an attachment is, do not open it.   Never open .EXE attachments.
The same is true of links. Even if it looks like a safe link, it may be forwarding to somewhere you weren't expecting.
4) Watch out for email scams

Spoof emails are very common, ranging from Nigerian princes asking for a short-term loan to proper-looking companies asking you for personal information. This is called phishing. If you get an email from someone like a bank, eBay or PayPal, saying there is a problem with your account, forward it to the company in question to get confirmation it's from them. Most companies will never ask you to tell them your password.
Try searching on google for similar scams. For example, Nationwide bank has an archive of known email scams in circulation.
5) Even emails from friends can be suspicious

Robert Fox, a journalist for the Evening Standard, told of how his email contacts were all sent an email saying he was stuck in Cyprus after having his passport and wallet stolen and asking for money. Some of his friends did this.
All of this was done when a hacker got into his account, changed passwords and locked him out.
7) If you're doing online banking, use all the banks security recommendations

Many banks will recommend adding a piece of software which guards against hackers. Do it. That will give your account maximum protection. For example, HSBC uses a programme called Rapport. Only complete online transactions where the URL starts with 'https' and not just 'http'. The 's' stands for secure.
Don't do internet banking on computers that may be infected. Again, remember your bank will never ask for your login details via email, text or phone.
8) If you get hacked, change your password immediately
Often, when you are hacked, a spam email will be sent to all your contacts. If you find out this has happened, change your password to something completely different immediately.
Alert the people that may have received a spam email from your account to delete it immediately without opening it.
9) Read the small print
When you're signing up for an account, make sure you look for the box near the bottom, which asks if you want to receive more information. Some require you to tick them to opt-in, some require you to tick them to opt-out, so read it carefully. Only fill in the mandatory boxes, marked with an asterisk *.
Some companies will sell your personal data, so make sure you take time to tick/untick the right boxes.
10) Use a firewall, anti-virus programme and anti-spyware programme
You can use Windows' own firewall, or a third-party, such as Norton or McAfee. But make sure you don't use both as they can interfere with each other.
– A firewall will stop unauthorised people hacking on to your computer.
– Anti-virus programmes will guard your computer from viruses which could destroy your computer.
– Anti-spyware will look out for programmes such as key loggers and trojans which spy on your computer use in an attempt to learn passwords or account details.
Once again we would like to assure you that we work above and beyond to keep your data save and secure, every effort is made to conform with data security standards and our servers are maintained to the highest standards.
Thank you for taking the time to read this article and if you have any further questions please do not hesitate to contact a member of our team.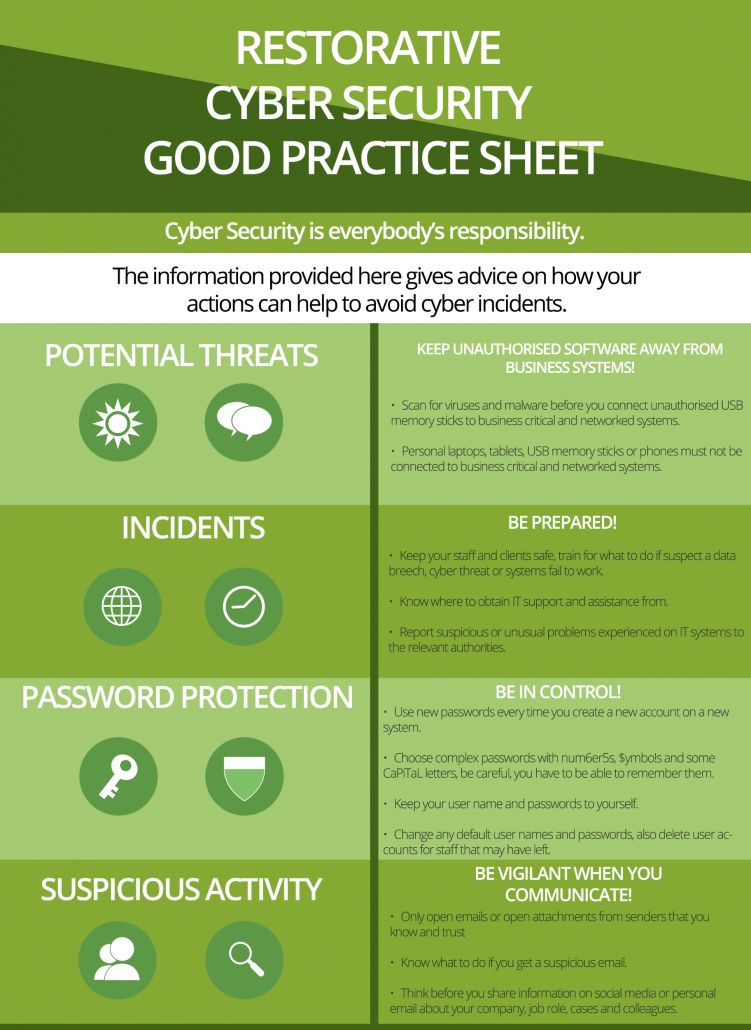 https://www.ivstitia.co.uk/wp-content/uploads/2022/04/d5d3ace4-9e94-442b-a278-2786e7ec6d21.png
366
562
Riccardo Emanuele
https://www.ivstitia.co.uk/wp-content/uploads/2023/04/MicrosoftTeams-image-14-300x60.png
Riccardo Emanuele
2022-04-05 15:41:34
2022-04-05 15:50:26
SECURITY BEST PRACTICE AND ADVICE